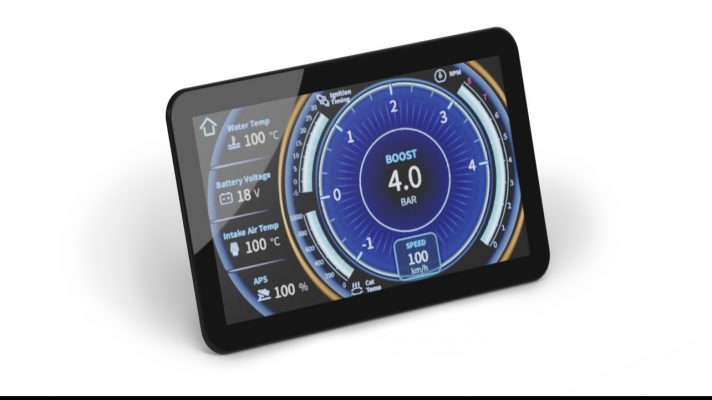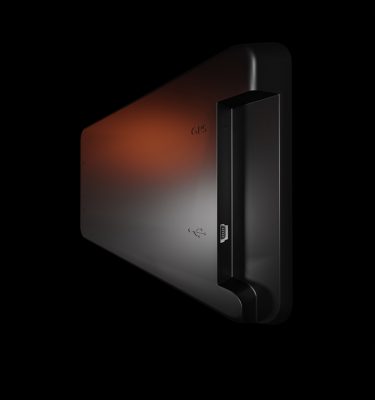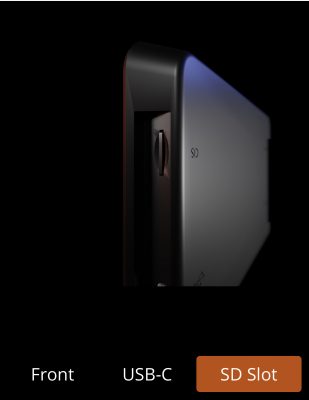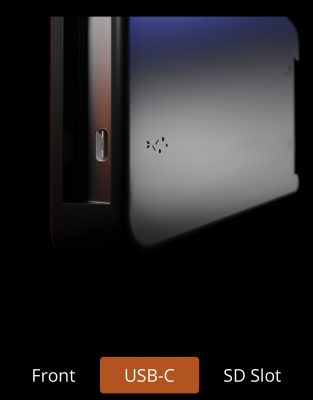 NOT AVAILABLE UNTIL 2023 on back order

PLEASE NOTE:THIS IS FOR UNIT ONLY AND XCLUSIVE TUNE NEEDS TO BE PURCHASED SEPERATE ONLINE TO BE LOADED.
DOES NOT INCLUDE A  Bridge Cable (Required vehicles only) PURCHASED SEPERATE ..COST IS $60 CAD
Mini USB allows a full connection to the OBD II system using our proprietary cables. The GPS connection is included and will be available for use in future updates.
Data Logging
EK1PRO supports Advanced Sensor Data Logging through the creation of a Comma Separated Values file (CSV). This lightweight file is easy to share and can be viewed with common datalog viewers such as DataZap. Our unique process uses this data to fine tune your ECU calibration.
Performance Data
G-Force: The internal accelerometer allows you to measure the forces being applied to you and your vehicle during acceleration, braking and cornering.
Rolling Timers: With customizable options for your rolling starts, you have a near-unlimited amount of race styles to measure by setting your start and end speeds to any value.
Drag: A simple to use 1/4 mile timer allows you to see your vehicle's performance in one of the wideley reviewed race formats.
0 – 62mph: Quickly review your vehicle's acceleration performance from a stop while also recording the total distance traveled.
Your vehicle must be in good, working condition. We reserve the right to cancel or adjust the timeframe for any customer with a vehicle not in such condition. We may ask prior to scheduling for proof of condition. We cannot and will not calibrate a vehicle that does not run well. There is no "calibrating around it". We will not make suggestions for repairs if it does not run well prior to calibrating. You will need to consult a local shop for repairs.
In our push to produce CARB Exempt products, no toggle switches can be modified in calibrations, such as those to accomodate modified emissions controlled devices. This also means your vehicle must comply with Federal and State emissions regulations to not have a CEL (Check Engine Light). If your car has an emissions delete or defeat device installed or missing emissions equipment that causes a CEL, it is not something that can be considered for calibrating. Other modifications that do not interfere with emissions can be calibrated.
The EK1Pro is a compact, calibration and diagnostic device. It supports a vast array of utilities including data logging, 0-62mph, G-Force measurements, and reading & writing to the ECU.
---
Countless hours have been put into the development of this device to give you the absolute best experience in your vehicle. We've taken care of every aspect, from the purchase, to the unboxing, to the installation, to the interface. The focus has been placed on your, as the user, to have the best experience possible from this moment and for years to come.
This product is currently not C.A.R.B. Certified and does not ship to California or other states that have adopted the C.A.R.B. standard.
Hyundai Compatibility
Does GENESIS COUPE 2010-2014 2T as well and 3.8 models 2010-2016
| Model | Engine | ECU Type | Reading |
| --- | --- | --- | --- |
| i40 | 2.0 Nu GDI Engine | BOSCH MEDG17.9.1 | ○ |
| Veloster Turbo (FS) | 1.6 Gamma T-GDI | BOSCH MEDG17.9.8 | ○ |
| Veloster Turbo (JS) | 1.6 Gamma T-GDI | CPEGD2.20.3 | ○ |
| Avante(AD) | 1.6 Gamma GDI | CPEGSH2.26.1 | ○ |
| Elantra Sport, GT Sport, GT N-Line | 1.6 Gamma T-GDI | CPEGD2.20.1 | ○ |
| Kona (OS) | 1.6 Gamma T-GDI | CPEGD2.20.3 | ○ |
| Sonata LF | 2.0 Nu Mpi Engine | SIM2K-242/245 | ○ |
| Granduer(HG) | 2.4 Theta GDI | Siemens SIM2K-240 | ○ |
| Granduer(HG) | 3.0 Lambda GDI Engine | BOSCH MED17.1.1 | ○ |
| YF Sonata T-GDI | Theta Turbo GDI | Siemens SIM2K-245 | ○ |
| LF Sonata T-GDI | Theta2 Turbo GDI | Siemens SIM2K-250 | |
| Veloster N | Theta2 Turbo GDI | Siemens SIM2K-250 | |
| Granduer(HG) | 3.3/3.8 Lambda GDI | Delphi MT86 | |
| Genesis (DH) | 3.3/3.8 Lambda GDI | Delphi MT86 | |
| Genesis (DH) | 3.3 Lambda2 T-GDI | Delphi MT86 | |
| Genesis G70(IK) | 3.3 Lambda2 T-GDI | Siemens SIM2K-250 | |
| Genesis G70(IK) | 3.3 Lambda2 T-GDI | Siemens SIM2K-260 | |
KIA Compatibility
| Model | Engine | ECU Type | Reading |
| --- | --- | --- | --- |
| Picanto | 1.0 T-MPI | KEFICO MEDG17.11.1 | ○ |
| K3 Koup (Forte Turbo) | 1.6 Gamma T-GDI | BOSCH MEDG17.9.8 | ○ |
| K3 BD (Forte GT) | 1.6 Gamma T-GDI | CPEGD2.20.3 | ○ |
| K3 | 1.6 Gamma GDI | CPEGSH2.26.1 | ○ |
| SOUL (PS) | 1.6 Gamma T-GDI | CPEGD2.20.1 | ○ |
| Seltos | 1.6 Gamma T-GDI | CPEGD2.20.3 | ○ |
| Soul GT | 1.6 Gamma T-GDI | CPEGD2.20.3 | ○ |
| K5 (JF) | 1.6 Gamma T-GDI | BOSCH MEDG17.9.8 | ○ |
| K5 T-GDI | Theta Turbo GDI | Siemens SIM2K-240 | ○ |
| K7 | 2.4 Theta GDI | Siemens SIM2K-240 | ○ |
| K9 | 3.3/3.8 Lambda GDI | Delphi MT86 | ○ |
| Stinger (CK) | Theta2 Turbo GDI | Siemens SIM2K-250 | |
| Stinger (CK) | 3.3 Lambda2 T-GDI | Siemens SIM2K-260 | |