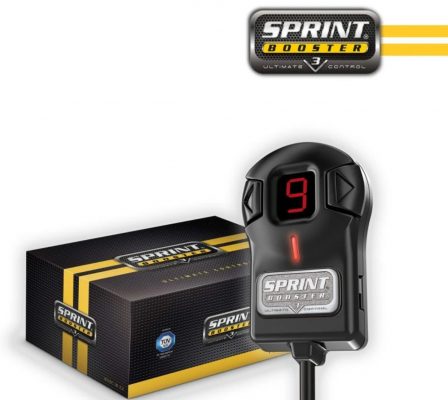 Part# SBHY0001S (MANUEL)
Part# SBHY0002S (Automatic)
PLEASE SELECT AUTO OR MANUEL 2009-2015 Models
Features:
Switch between factory, sport and race settings
The new Sprint Boosters now comes with a plug n' play selectable switch. The selectable switch can be located anywhere the driver chooses with the use of double sided tape. The driver will be able to choose between 3 acceleration programs by pressing the LED button: factory, sport and race.
What is a Sprint Booster?
A Sprint Booster is a small plug-n-play electronic modules that is installed on the drive-by-wire (DBW) module of your gas pedal. It modifies the electrical signal that goes to your car's computer to increase throttle response and improve the feel. The typical DBW lag is completely eliminated
The Sprint Booster can be installed in 5-15 minutes and is completely reversible since it is plug-n-play.
Description:
SprintBooster, a Plug-n-Play Performance Upgrade for your Model Year 2000 or later vehicle. This is an upgrade that you can feel with normal everyday driving, not just on the track at redline like most other performance upgrades!
The ETC (Electronic Throttle Control), which is also known as Drive-By-Wire, has the unfortunate downside of delayed response and subdued acceleration, which can create problems in certain situations such as up-hill starts, quick gearchanges and overtaking
Customer Comments:
"Amazing product, the difference is very impressive, I had to learn to drive the car again after installation, I was spinning the tires at every stop light the first day! LOL! Feels like the car has like 30whp more! Now I cant turn it off or I will feel the car very sluggish! LOL!" Review from Gencoupe.com