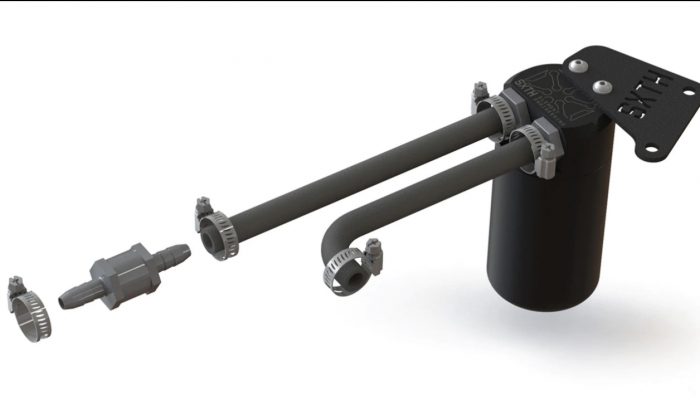 SKU:14-01-701-0001
KY Clutch has designed an aftermarket performance clutch kit for the Veloster Turbo, Forte SX, Pro_Cee'd GT, and Elantra Sport. Every stage is available from mild to wild and all come in under the same low price.
These clutch kits were designed to handle up to 475hp and 400tq. The World record Veloster turbo is running this clutch at 505hp and the clutch is holding strong!
We HIGHLY recommend filtering the PCV portion of the crankcase ventilation system. During testing, this part of the system submitted about double the amount of material vs filtering the Intake Breather.
This is the evacuation line from the front of the valve cover to the intake manifold.
We've taken our time to carefully design every aspect of our new catch can. CNC machined from 6061 billet aluminum, we incorporated a 40 micron filter to help slow and filter the crankcase vapors. Our logo cut diffuser houses stainless steel filtering media for ultimate air/oil separation.