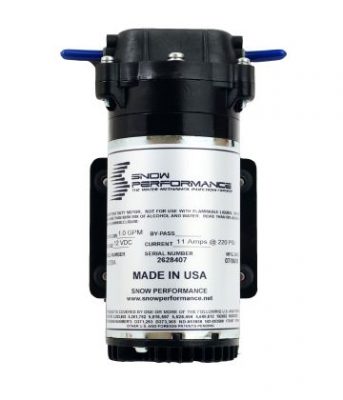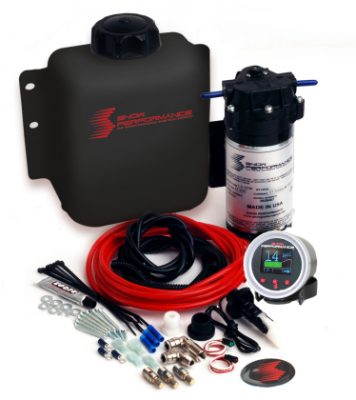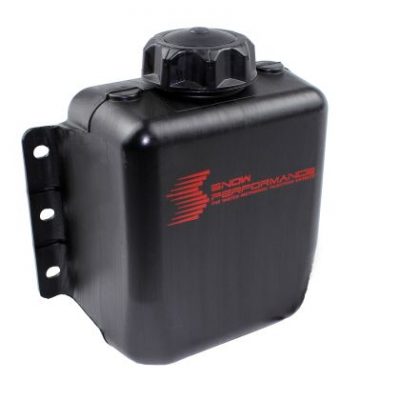 UNIVERSAL FIT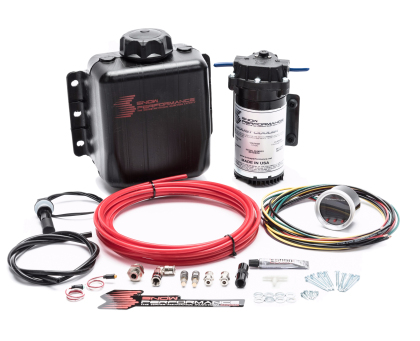 UNIVERSAL FIT
Part Number:
SNO-210
Description:
Stage 2 New Boost Cooler
Line Style:
Nylon w/ Quick Connect Fittings
Add-On Part:
SNO-40014, SNO-40040, SNO-40060, SNO-38FIL, SNO-19110
Prop 65 (C, R or CR):
Unlock 50-80HP on your boosted vehicle while decreasing your air temps by up to 150 degrees! The all new Snow Performance Stage 2 Boost Cooler® water-methanol injection system comes fully revamped in 2015 for all boosted (turbocharged/supercharged) vehicles and uses a progressive gauge style controller that proportionally injects more or less according to boost pressure. Start and full points are adjustable for engagement and delivery curve to match what the engine requires. Proportionally injecting according to boost pressure gives an accurate delivery of water-methanol and allows cooling and performance improvements over a wide range for improved drivability. Taking it one step further, the Stage 2 has the ability to progressively command 2 Hyper-Sonic™ Nozzles independently of one another. This sophisticated dual stage injection management yields the highest increases in HP and cooling along all stages of the engine allowing you to greatly increase the boost & timing of your vehicle safely. Proven to deliver 50-80 HP and cool inlet temps up to 150 degrees!
The VC-50 comes with a dual 7 color OLED screen and displays boost, percentage of injection, low level, and secondary nozzle activation directly on the screen. Complete with our industry leading Snow Performance 300 PSI UHO pump and Hypersonic Nozzles, the Stage 2 promises to deliver the best atomization and power available for your boosted vehicle.
*Kit Includes:*
* 300 PSI UHO (Ultra High Output) Pump
* 3 Quart Reservoir
* All Tubing Necessary for Installation
10′ ¼ Inch High Temp Nylon Tubing
18″ High pressure Boost Line
3′ (Black) Wire Loom
* VC-50 Controller
* Pigtail Harness
* 2 1/16 Gauge Pod
* Level Switch Upgrade
* 1 Nozzle Holder/Check Valve Combo
* 3 Hyper-Sonic™ Nozzles (175, 375, 625 ml/min) For Applications up to 1,000 HP (for custom nozzle selection give us a call at 719-633-3811)
* Required Hardware Needed For Installation
* Snow Performance Running S Decal
* Comprehensive Instructions to Install on Any Forced Induction Vehicle
* Snow Performance 1-Year Warranty
*NOTE:* For use with all centrifugal superchargers (ProCharger, Vortech) and large turbos. For positive displacement superchargers (Eaton, Twin Screw) and small fast spooling turbos see (part# 212) Stage 2 MAF/MAP for best performance.
* **KIT CORRECTION: No Wire Loom Included / No 2-1/16 Gauge Pod Included / Comes with Nozzle #3 & #5 ONLY (175 & 375) – NO 625 NOZZLE INCLUDED**