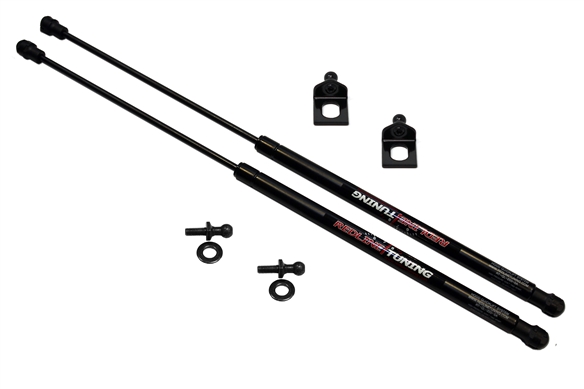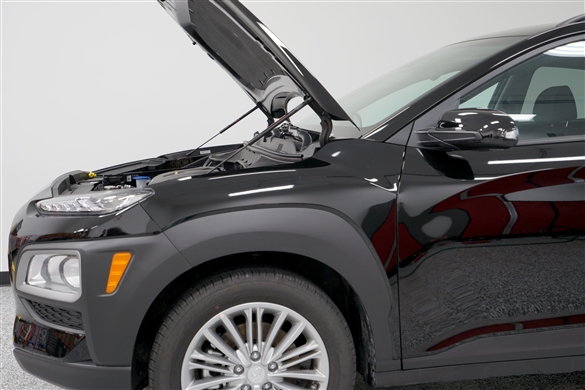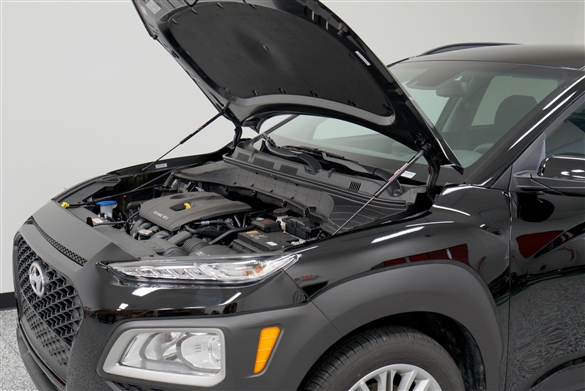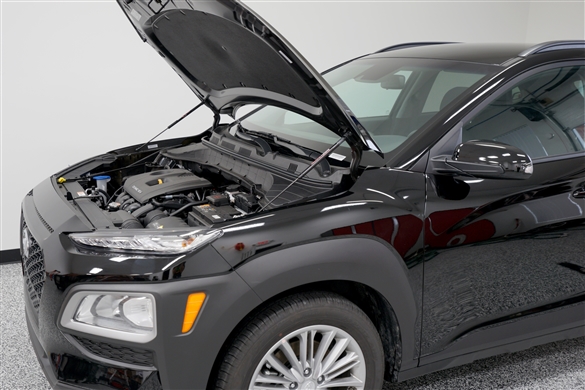 PART NUMBER: 21-14008-02
QuickLIFT PLUS – All-black hood lift system
Black Hardware – Zinc-plated and black powder-coated finish
Black e-coated gas springs
Full Color Instruction Manual
4 Year Warranty
QuickLIFT CARBON – Option available on most QuickLIFT PLUS Systems
Black Hardware – Zinc-plated and black powder-coated finish
Black e-coated gas springs
Real carbon fiber sleeves (pre-installed) onto gas springs
Full Color Instruction Manual
4 Year Warranty
FITMENT: This QuickLIFT PLUS System fits the following Hyundai Kona model years: 2018 2019 2020 2021 2022 2023
✔ PRODUCT DESCRIPTION – Redline Tuning Hood QuickLIFT Systems are designed to clean up your engine bay by eliminating your hood prop rod. One-handed operation, simply start to lift the hood and it will rise unassisted in a smooth and controlled motion. Redline Tuning is the worldwide leader in aftermarket Hood QuickLIFT systems since 2002 with hundreds of vehicle-specific applications.
✔ BOLT-IN SYSTEM – This Hood QuickLIFT System is designed and engineered to use existing locations for our vehicle-specific mounting hardware.
✔ QuickLIFT PLUS (ALL BLACK SYSTEM) – All of our installation hardware is designed to last and we spare no expense on the details. First, we zinc plate all steel-mounting hardware, then each bracket is also black powder coated for the ultimate in corrosion protection. QuickLIFT PLUS includes black gas springs. There is a four-year warranty on all QuickLIFT PLUS components.
✔ BLACK GAS SPRINGS – The gas springs used in this application each have a black e-coated steel body with black annealed extending rod. The end-fittings used are designed specifically for this application. Gas strut orientation is always body end up (large tube attaching to hood bracket) and extending rod attaches to lower ball stud.
✔ PROGRESSIVE-RATE GAS SPRINGS – Redline Tuning gas springs are not off-the-shelf parts, they are designed by us and manufactured to our specifications for each vehicle application. Our exclusive end-of-stroke dampening slows the rate of extension over the final inches of travel eliminating stress to the hood.
✔ WHY BUY FROM REDLINE TUNING? Our products are designed and manufactured in the USA. We are located in Ann Arbor, Michigan and are global leaders in Hood QuickLIFT systems with hundreds of vehicle-specific applications. We design all of our own components using CATIA CAD software. We are committed to providing excellent customer support and are available by phone or email to solve any issue you have. If there is a problem, we will quickly make it right as the customer is our #1 priority.
QuickLIFT PLUS – Black powder coated hardware over zinc-plating for highest rust resistance & black e-coated gas springs (All Black – 4 year warranty)
Gas Springs – Progressive, slow release gas springs – over the final few inches of operation, gas springs slow down rate of extension.
Installation Manual – Full color installation manual included (manual shipped with system and is also available as PDF for download)
Product Weight – Under 2 lbs