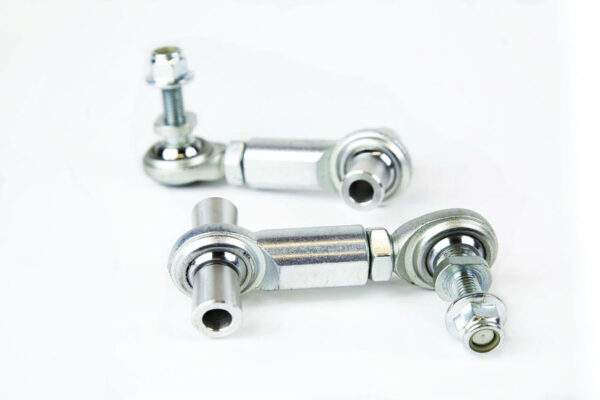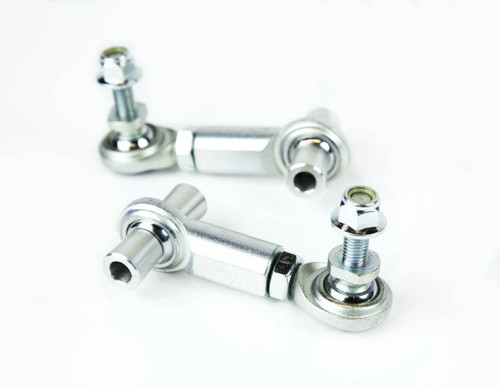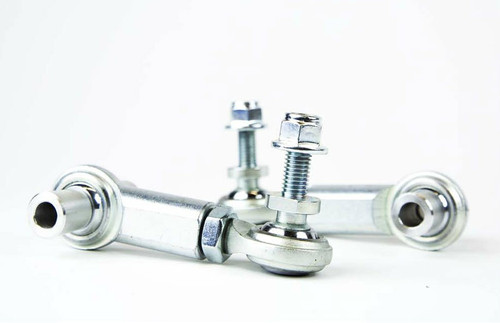 SPL RE JSN
Hyundai Veloster N Rear Swaybar Endlinks feature massive 2-piece Teflon lined FK 1/2″ bearings to provide the highest load capacity for use with stiffer aftermarket sway bars.  Custom heat treated Chromoly High Misalignment Studs connect to the sway bar and offer extreme articulation capability (65deg) to prevent the endlink from binding when used with different adjustment holes on aftermarket sway bars.  Grade 10.9 bolts are used to secure the endlinks to the lower control arm along with machined 6061-T6 Aluminum spacers.
Our Endlinks are length adjustable to eliminate preload
on the sway bars, which can result from uneven settling of springs or uneven suspension heights from corner weighting.  These endlinks are perfect for street or race applications.
Sold as a pair.
Made in the USA.
Application: 2019+ Hyundai Veloster N