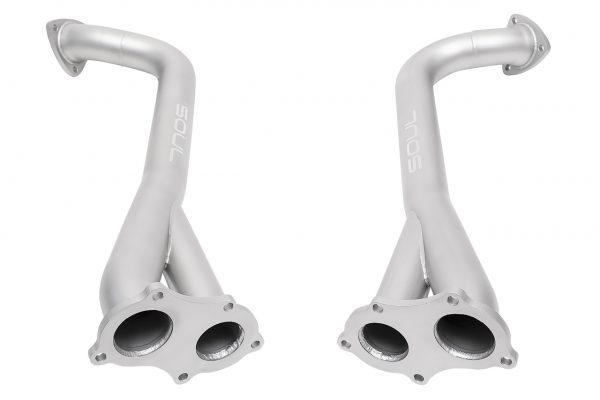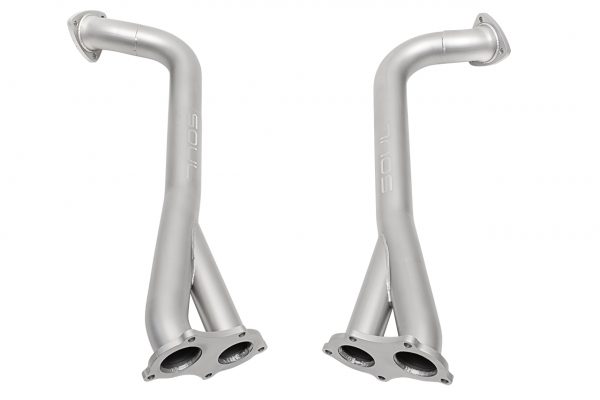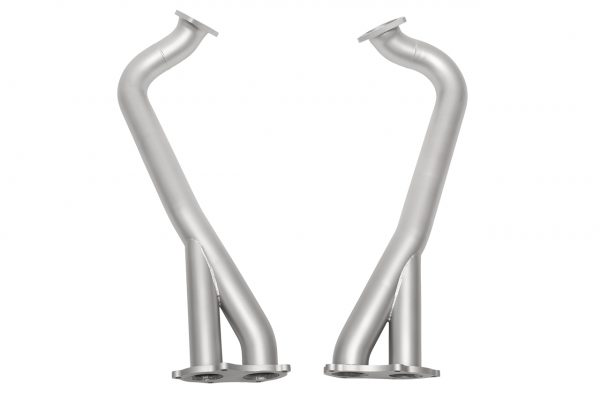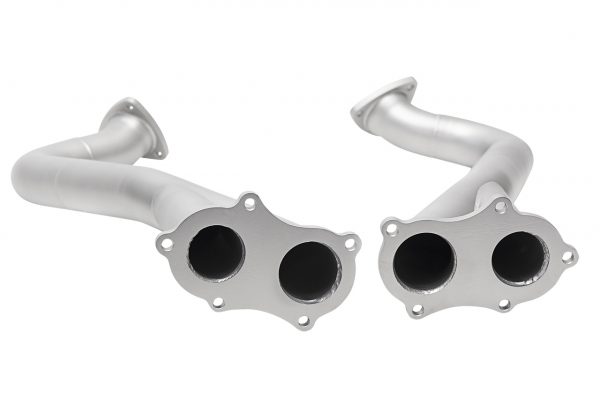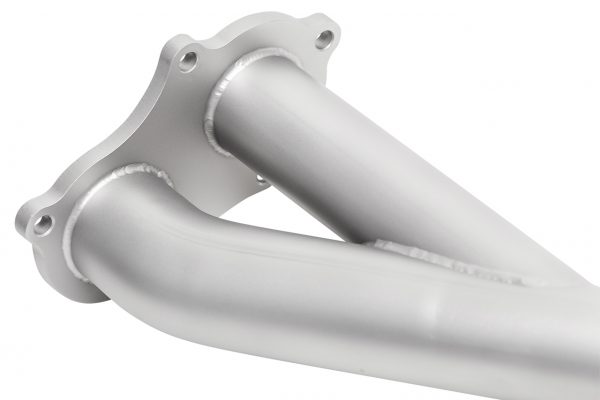 The factory over axle pipes have dense particulate filters which heavily restrict the tone and character of the 4.0L engine. SOUL Competition Over Axle Pipes unleash an invigorating note befitting of a naturally aspirated Porsche!
+  Fits all 4.0L Porsche 718 GT4 / GTS Cayman and Spyder vehicles (2020+) in North America. Most European vehicles have additional monitored ports on the factory pipes.
+  All Soul Performance Products exhaust components are backed by the industry's first and finest Lifetime Warranty for both street and track use
+  No check engine light on North American cars
+  Weighs 10.9 lbs / 4.5 kg less than factory exhaust components (12.3 lbs vs 23.2 lb)
+  Designed and built in-house at our Willow Grove, PA facility
Description
DEVELOPMENT:  We anxiously analyzed every aspect of the 718 GT4 exhaust system to determine sizing, positioning, and flow characteristics of our components. 3D scanning enabled us to create a perfect bend profile to produce beautiful large radius mandrel bends and a one piece full 2.25″ design. The end result is a highly optimized upgrade for your Porsche for both street and track use!
CONSTRUCTION:  Each set is assembled in house in the USA out of mandrel bent, thick wall .065″" T304L stainless steel. Back purged TIG welding (with ARCAL™ Prime argon gas) ensures proper weld penetration and longevity. Water jet cut flanges are made to ISO 9001:2015 standards with tolerances of +/- 0.003 inches for extreme precision. We fabricate these over axle pipes using thick gauge aluminum fixtures which act as a great heat sink during the welding process and prevent warping not only of our products, but the fixtures themselves to ensure perfect fitment.
BOLT ON AND GO:  Each set is rigorously quality-checked, tested in a fixture to guarantee fitment, and then foam packed to ensure they arrive in perfect condition. New high grade hardware is included for installation.
LIFETIME WARRANTY:  Enjoy your SOUL exhaust components with confidence on both the street and track as they are covered by our Lifetime Warranty! Our team will quickly work with you to resolve any issues or answer any questions that you may have.