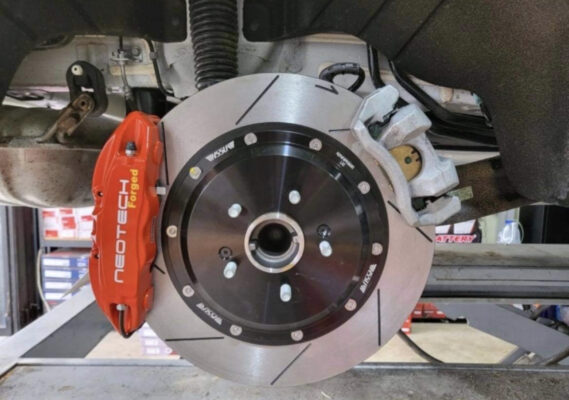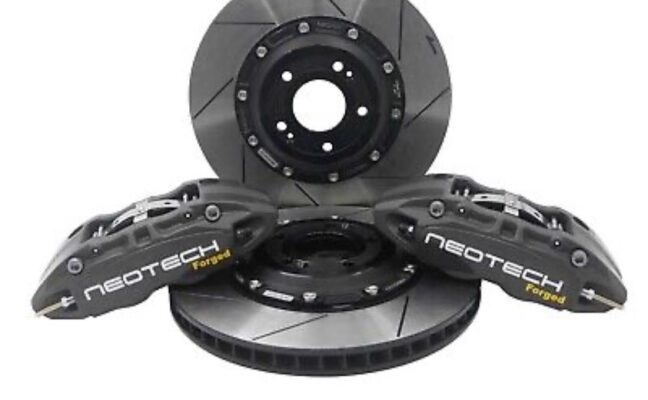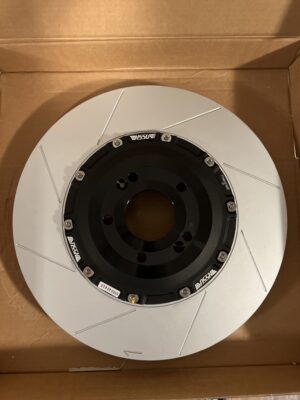 Calliper colour choices are available in
BLACK
RED
SILVER 
YELLOW
4 PISTON  KIT
NEOTECH., CO. LTD was founded in 2006 with the vision of providing quality suspensions and brakes to the automotive industry. Being the first in Korea to design our own inverted mono-tube suspension, NEOTECH has gone on to be the product of choice for official races across Korea.
We currently call Gimcheon City as our home with our 17,500 square metre facility that houses our Office, Assembly & Manufacturing Plant, R&D Centre and our 7,600 Square metre general purpose Proving Ground.
As Korea's NUMBER 1 brand in the aftermarket and tuning segment , NEOTECH has the most collaboration with all the race series and car manufacturers in Korea
At NEOTECH, we strive to be "Setting You In Motion"
=========================================================================================
OUR BIG BRAKE KITS
Tested & Proven at the Korea International Circuit. This kit is set-up for the daily driver & the occasional track days.
The NF4P Big Brake Kit for the JSN/OSN/PDN, Hyundai Veloster N / Kona N / I30 N, comes complete with the 2-piece Pin type Disc & matching brackets.
Calipers are made from Forged Materials.
Calipers are shipped in anondized Dark Grey unless requested.
We can offer them in Yellow, Red or Silver at no extra cost.
All rotors are balanced with DTV (Disc Thickness Variation) and Runout Inspections being performed. They are managed in-conjunction to be within our specifications.
Made/Assembled/Quality-Controlled in Korea and the product of choice for Korea CJ Super Races and N Cup Competition
We do have various specifications for different needs.
Visit www.neotech-kr.com for more applications.
=========================================================================================
SPECIFICATIONS & FEATURES
30/34/38mm 6 Pistons 
2 Piece Forged Aluminium Calipers
6061 Aluminium Bell-Housing
Copper-Free Ceramic Pads
380 X 34T  2 Piece Slotted Lightweight Disc
Endurance Tested on 400bhp Veloster N Race Car at Korea International Circuit
Made in Korea
KATMO Approved