PLEASE NOTE: CUSTOM ORDER 10-14 weeks from Forge.Caliper choice in color are Orange/Black/Red
Product Description
These brakes do not fit the OEM wheel without a 3mm spacer which is now included in this kit. If you would like to check fitment with non standard wheels you can download our fitting template here.
A big brake kit for the Toyota Corolla GR/Yaris GR with 6 pot calipers and 380 x 32mm ventilated discs. The discs are grooved to remove braking residuals and maintain optimum performance. Included in the kit are braided brakes hoses, mountings, and high quality fast road pads.
This brake kit is supplied with EBC Yellow Pads. For further information on EBC pads please see EBC website.
Depending on your wheel design, you may need spacers between the hub and the wheel in order to clear the calipers. These kits do not have CE/TUV approval and are recommended for race use only
Torque Settings:
Carrier to Hub 190-200NM
Caliper to Carrier 130NM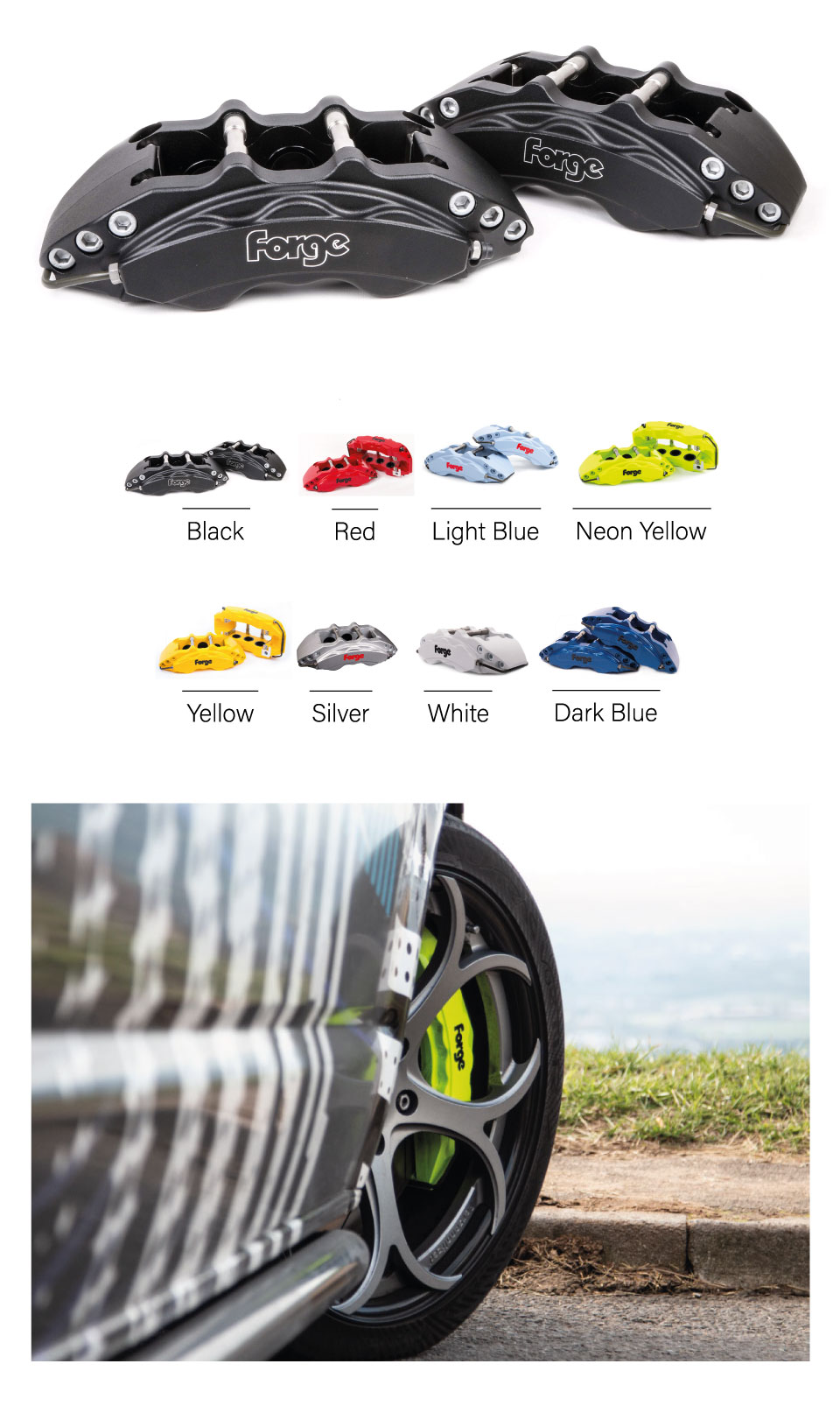 Download our guide on how to clean and maintain your Forge Motorsport Big Brake Kit
Please Note: Forge Motorsport or its resellers will not offer any warranty or replacement if brake vibration, abnormal pad wear, caused by uneven discs which has resulted after poor and incorrect installation.
Please Note: In line with our policy to constantly review, revise, and improve our product range, the appearance of the product you receive may differ from the one advertised.