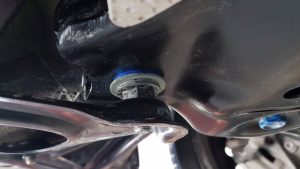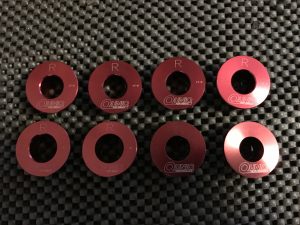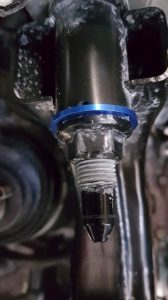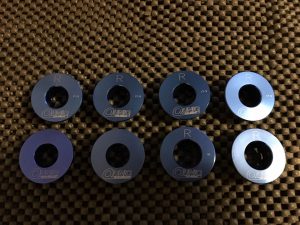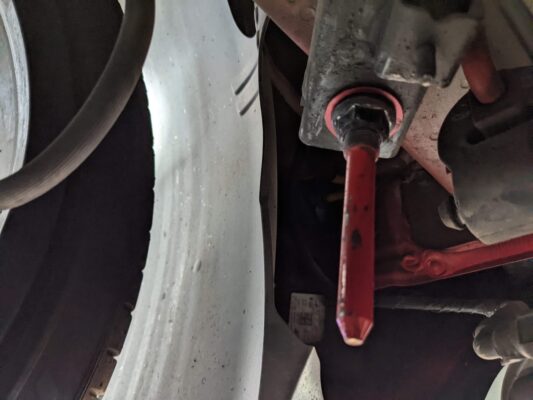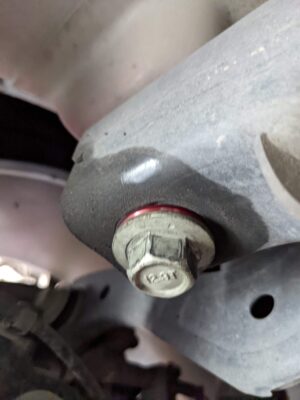 Description
UNIQ PERFORMANCE is proud to introduce our very own 8 Piece Rigid Collar Kit for the Veloster N/Kona N/Elantra N models which are  made from lightweight Aircraft Aluminum material..
Available in Anodized Red or Blue
Install: Front 2 R Collars& 2F marking Collar in the front

Rear : Install  1(16mm) R Collars & 1(BLANK marking Collar) rear Left  and  1(16mm) R Collars & 1(BLANK marking Collar) rear Right Side
Description
Please note: A extra Deep 19mm Socket is needed for some areas to install.An alignment is HIGHLY RECOMMENDED AFTER INSTALL OF THE KIT
The basic principle is one of chassis strengthening and rigidity without going overboard and compromising the cars inherent handling characteristics.
The Rigid Collar kit is simple to fit and low cost, Rigid Collars ease into position without affecting the basic geometry of the body.
The way the Rigid Collar works is simple. Bolt holes through the chassis panel and sub frame are normally too big as they were designed for ease of production in the factory.
When the car leaves the factory, everything is new and tight and the chassis hardly moves. After a while, the bolts become slightly looser and movement between the panels begins.
This is why an older vehicle fitted with new bushes, Shocks and springs, still doesn't behave like a new car.
The Rigid Collar is an aluminium washer (as per photo) with a square outside Taper to increase adhesion on the Thinner flange portion in the middle. This fits between the moving panels and with a properly sized bolt (and Bolt Hole as part of the Rigid Collar) is crushed into place when tightened, joining the two panels and stopping movement forever.
Rigid Collars cure chassis movement, improve handling, reduce road noise, reduce vibration, improve braking and make the car safer in an accident.