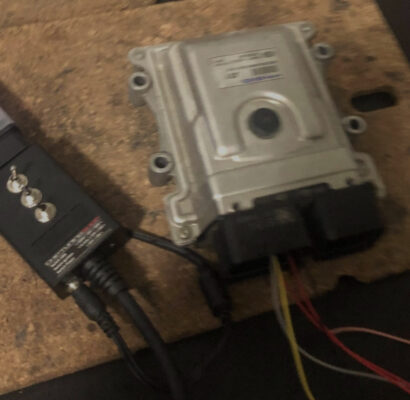 Please note:
We have 2 options available 
This Requires your TCU to be sent in to us or Local Tuning Option
General Description
Transmission Tuning/TCU Tuning
Transmissions, (TCU/DCT/DSG/Automatic) are equipped with electronic control units (TCU) that are programmed/mapped by regulating the way the TCU functions. The software determines, shift timing, launch control, redline, torque limiters, shift harshness, modes differences and selection, and much more. However, each of these aspects can be enhanced by Xclusive Engineers.
TCU Tuning allows us to "remap" the software of a TCU, DCT/DSG/Automatic (to name a few). This will provide an upgrade in the way your gearbox functions. A TCU remap will benefit your vehicle from the following elements:
20-30% increase in TCU TQ limits
Automatic gear shift time reduction
Smooth downshifting on deceleration
Launch control revs adjustment
Launch control boost levels
Improvement in overall shifting smoothness
Increase in torque limitations
Increased clutch clamping
Xclusive engineers and calibrators (Partners) create custom reprogramming of the ECU/TCU. This ECU software is developed on the dyno as well as extensive road testing and verified with multiple runs and logs, it is not uncommon for our test vehicles to have thousands of miles/kms of testing before we release a TCU re-mapp. All vehicle safety parameters remain intact and will function as the manufacturer designed.