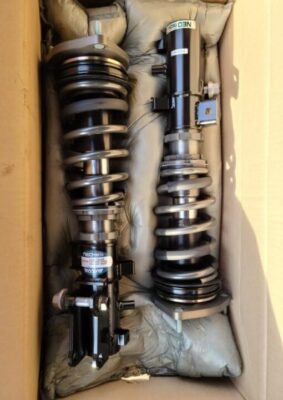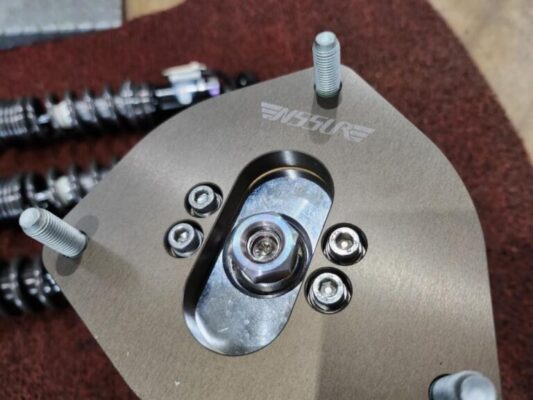 NEOTECH., CO. LTD was founded in 2006 with the vision of providing quality suspensions and brakes to the automotive industry. Being the first in Korea to design our own inverted mono-tube suspension, NEOTECH has gone on to be the product of choice for official races across Korea.
We currently call Gimcheon City as our home with our 17,500 square metre facility that houses our Office, Assembly & Manufacturing Plant, R&D Centre and our 7,600 Square metre general purpose Proving Ground.
As Korea's NUMBER 1 brand in the aftermarket and tuning segment , NEOTECH has the most collaboration with all the race series and car manufacturers in Korea
At NEOTECH, we strive to be "Setting You In Motion"
=========================================================================================
OUR COILOVER KIT
Tested & Proven at the Korea International Circuit. This kit is set-up for the daily driver & the occasional track days.
Made/Assembled/Quality-Controlled in Korea and the product of choice for Korea CJ Super Races and N Cup Competition
We do have various specifications for different needs.
Visit www.neotech-kr.com for more applications.
=========================================================================================
SPECIFICATIONS & FEATURES
NEOTECH LE suspension, is our top of the line kit.
It features:
– Inverted Monotube Design
– 18 steps adjustable damping
– Height Adjustment
– Digressive Monotube Tube Pistons
– Completely Re-serviceable
– Freudenburg Seals
– Ni-Zn Plating
– Adjustable Spring Load
– CNC Machined Alloy Camber Top Mounts