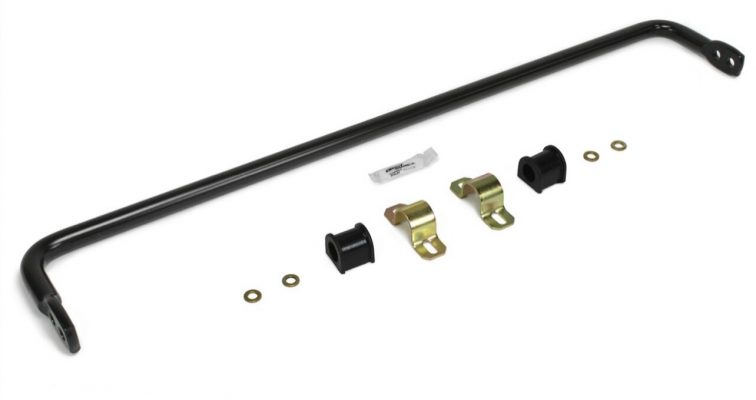 VEHICLE FITMENT IF APPLICABLEHYUNDAI ELANTRA:GT Sport 2018+HYUNDAI ELANTRA:Sport 2017+HYUNDAI VELOSTER:N 2019+HYUNDAI VELOSTER:Turbo 2019+
Stiffen up the rear of your Elantra Sport, GT Sport or 19+ Veloster Turbo with our Rear Sway Bar
Our bar is adjustable to two different stiffness settings with our Adjustable End Links (coming soon).
Our Rear Sway Bar was carefully engineered and designed to deliver peak performance in an OEM package. The bar is mandrel bent to shape with the ends forged. This creates a stronger and more uniform/stable bar vs the welded "blade" style bar. We use top US made 1045 cold formed steel that will outlast the car.
---
At 22mm in diameter, the first hole set has the torsional stiffness of our bar about a little over 400% over the stock 15mm bar. At first this may sound like a lot but after a short drive you'll have a huge smile on your face from the change in handling. If for any reason the feeling is too much for you, you can try the other set of holes that mimic the stiffness of a 19mm bar @ a 290% increase in stiffness (requires adjustable end links coming soon).
The whole bar is finished with a satin black powder coat. We use top quality bushings from Energy Suspension and even include some lube to keep everything functioning properly. There are optional lateral bar locks available if you want some extra security against the bar moving. Although in our testing, the clamping force of the stock bolts and bracket keep the bar in place without the locks. If you prefer to have them, you can get them.