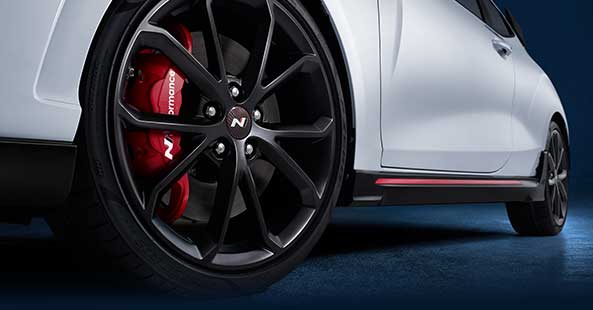 Genuine N-Performance 19 inch wheels, made for Hyundai by Hands Corporation in Korea, the biggest wheel manufacturer in the world.
The wheels are 8J with 55+ offset, and are designed to be able to fit the factory 4 piston N-Performance brake kit without any spacers.
Each wheel weighs 12.5 kg (27.5 lb), which is relatively light for a 19 inch wheel that is not a forged racing unit.
The wheels are lightweight cast wheels, not forged.
Price includes the N wheel caps.