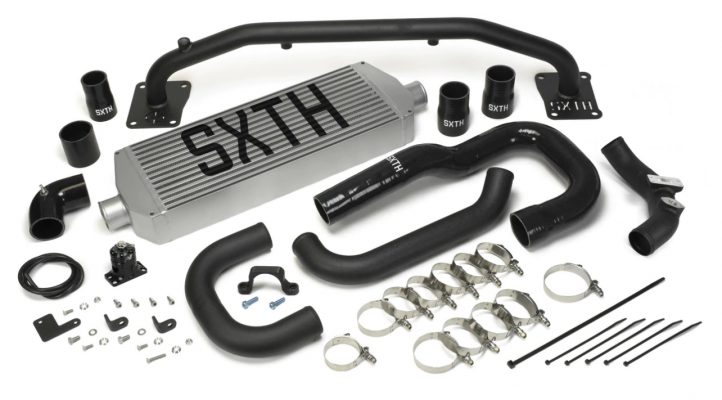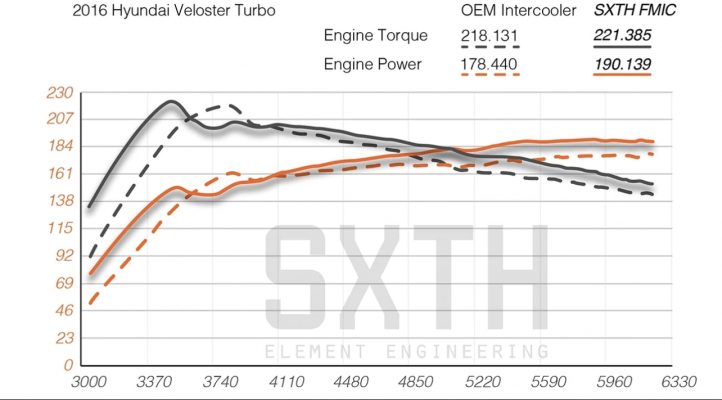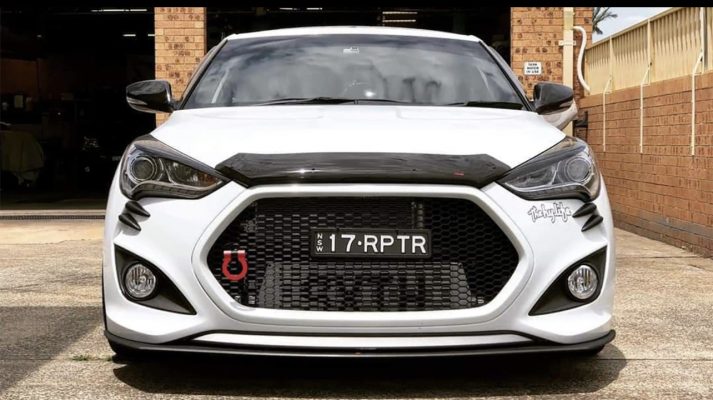 SKU:02-01-103
---
Vehicle Fitment if ApplicableHyundai Veloster:Turbo 2013-2017
Description
A lot of R&D has gone into this updated kit for the 2013-2017 Hyundai Veloster Turbo and the results show.
An additional 12 wheel horsepower and 3 wheel torque was gained versus just having our intake installed. Throttle response is virtually unchanged versus the stock system and we also achieved lower intake air temperatures contributing to the gain in horsepower.
***Please note, you must have our Intake or an intake from another manufacturer. This kit does not work with any airbox system***
---
What makes our kit different from the others?
Crash Bar included! AV6 blow off valve included
No cutting the bottom radiator support tabs
No rubbing to A/C condensers
No moving the radiator toward the engine
No bending of A/C lines
Core is centered in the bumper
CAD designed and tested core end tanks – superior to fabricated sheet metal
Bolt-on OEM design with brackets and mounts for OEM components
First, to increase airflow and help take some stress off the turbocharger, we have 2.25in diameter piping mandrel bent to shape. There are no welds to worry about cracking and leaking. Our pipe size can flow enough air for over 400+ horsepower so you can be sure our kit will be sufficient for your build. Made from 6061 Aluminum and powdercoated our signature wrinkle black, these pipes are durable and will look good for a very long time.
Our intercooler core is where we get serious. We have accumulated about 100 hours of heavy CAD (computer aided design) modeling and CFD (computational fluid dynamics) simulation. After going through 3 different designs we have achieved a fine balance between evenly distributed flow across the core and entry/exit endtanks. We believe it's this efficiency through the core that helps us keep similar throttle response to stock. The end tanks are high quality cast aluminum. We went with casting the end tanks because we have full control over their geometry, and we can tweak their design to have the best airflow characteristics. It is very difficult and near impossible to get our results with sheet metal fabricated end tanks.